She is clothed with strength and dignity; she can laugh at the days to come.
Getting to know other women and build lasting friendships can sometimes be difficult. Scroll down for various opportunities to help bring you together and connect with one another.
CONNECT Movie Night
Ladies' Retreat
CONNECT Game Night



WHAT: CONNECT Beach Party
WHERE: Pequea Baptist Church
WHEN: July 10, 6-8pm
WHO: Ladies 16 years and up
BRING: beach chair, beach towel, beach hat and $5 donation.
SERVING: Penny's Ice Cream, spritzers and a pretzel buffet.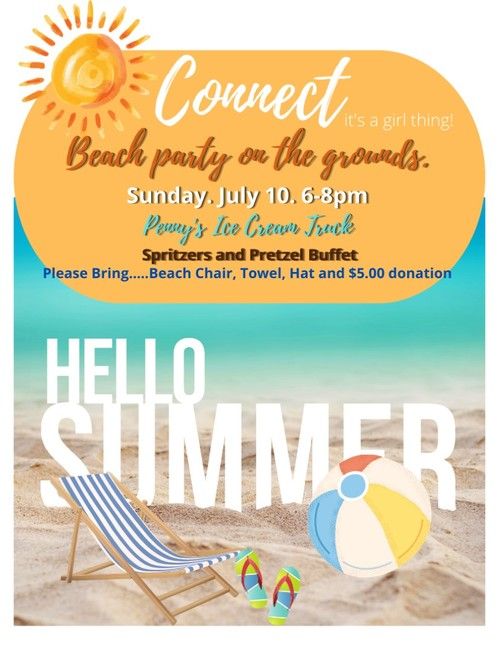 We'd love to hear from you. Fill out the form below to get started.